Glampalm Straight Ceramic Hair Straightener (GP313AL) - 32mm
INFO
- Brand: Glampalm
- Product Code: Glampalm Straight Ceramic Hair Straightener (GP313AL) - 32mm
- Availability: In Stock
MYR1,080.00
MYR950.00
Ex Tax: MYR950.00
It causes virtually no damage to your hair.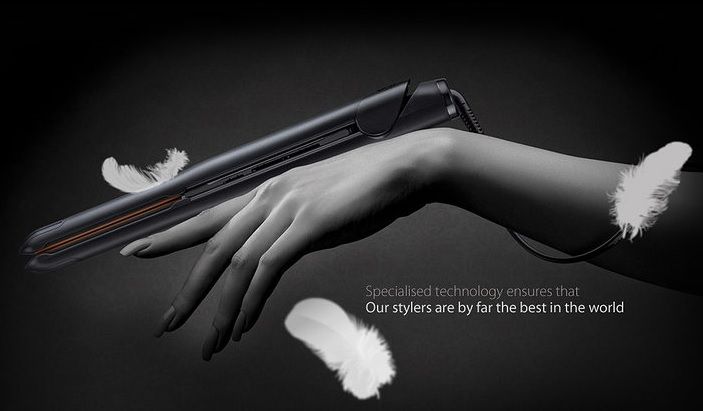 Description
Experience straightener, sleeker hair with the GlamPalm GP313 Straight Ceramic Hair Straightener. Featuring optimum heat-plate size for straight styling, slim head design, lighter weight, and ergonomically designed body stopped supporting comfortable grip.
Features & Benefits
25% lighter to minimize wrist fatigue.
32mm plate width.
Body stopper, preventing slipping.
Convenient styling for long hair.
Optimum thin head for straightr styling.
Optimum wider heat plate for straight styling.
Peace of Mind, guaranteed genuine styler.
GlamPalm GP313 Straight Ceramic Hair Straightener Information:
MULTI STYLING GLAMPALM - GP313
Scientifically proven to minimize the damage to the hair professional hair iron Glampalm.
Straight, wave and any style can be easily styling.
Anion emission with a special ceramic coating plates
Rapid initial temperature rise and thermal resilience
Without being torn out the hair can make the styling by the cushion features
LED temperature display device is adjustable in 11 steps
Never twist-free 3D swivel pivot Code
Auto power off when not using more than 30 minutes.
Pre-bolts are available anywhere in the world
SIZE : 37(W) x 260(L) x 38(H) mm
Heat Plate : 32 x 90(mm)
Cord Length : 3m
Power Supply: 100-240Vac, 50/60Hz
Power Consumption: 40W
Waranty
1 Year
Made
Korea

"My first encounter with the GLAMPALM was on a fashion shoot. This iron did something very different and unique to my hair...it enhanced my haircolor, It made my hair feel "healthy" again and I noticed that i woke up with perfectly straight hair the next day (and i mean PERFECT!) I simply had to get my hands on a GLAMPALM and was overjoyed to find that it is WAY more advanced then CLOUD NINE & GHD put together! Its a very simple looking product, but its by far the best performing hair iron that i have ever used.

My hair looked shiny, glossy and naturally straight. It felt so light and airy...
I was also impressed as it had a special "clinic" mode that allowed me to treat my hair with leave in treatments as well .! It also has the swivel & pivot cord, protective cap for travelling, a THREE METRE cord with a tie, wait for it....11 Heat SETTINGS!

Curls & waves come out beautifully each time and are very easy to create with Glampalm. Once again, I sleep with curls and wake up with curls...It really retains whatever style I create. All in all, a brilliant, super advanced product! Well Done GLAMPALM! Amazing Product!"
Written By: http://thesecretsocietyoffashion.blogspot.com/2012/06/best-hair-iron-ghd-vs-cloud-nine-vs.html